Housing Loan Features
POINT
1
Borrow up to 500 million yen
POINT
2
Comprehensive English support
POINT
3
No credit guarantee fees or surety fees
POINT
4
Can be used for new loans and refinancing
Preferential interest rates available for qualifying customers
There are also preferential interest rate program for PRESTIA GOLD customers, PRESTIA GOLD PREMIUM customers, and for customers borrowing a Housing loan of 50 million yen or more based on the contract amount. Please contact SMBC Trust Bank for more details.
We have a broad line-up that fits a diverse range of customer needs.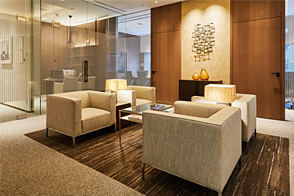 Other Features
SMBC Trust Bank will cover premiums for Group Life Insurance
Maximum amount covered : 200 million yen*, including disability coverage up to 100 million yen
*

Applied to those applications with notification date of on and after April 1, 2020
No fee for credit guarantee fees or surety fees at all
Loan products covered by insurance companies usually require credit guarantee fees or surety fees etc.
SMBC Trust Bank doesn't charge credit guarantee fees nor surety fees.
No fee for partial early payments (Reduced period type only by phone)
Interest Plans (Sign loan agreements by the end of , )
Choose Housing Loans with perfect interest rate plan to fit your lifestyle
How to Apply for Housing Loan
Contact Us
Before contacting us
Please refer to our FAQ for helpful tips
Telephone
0120-004-847(toll-free)
Service HoursWeekdays 9:00 - 17:00 (excluding Saturdays, Sundays and holidays)*
*

SMBC Trust Bank recommends that you make an appointment for consultations in advance.