Priority issues for the SMBC Group (Materiality)
SMBC Group is committed to respond to requests from stakeholders and contribute to solve social issues by focusing on the "environment", "community" and "next generation" which are set as priority issues. In addition, looking ahead to 2030, the target year for the SDGs, we have clarified the items and issues that need to be addressed and are working on them.
We will utilize the three functions of "foreign currency" "real estate" and "trusts" and promote initiatives unique to us, through collaboration with SMBC Group companies.
Priority Issues (Materiality)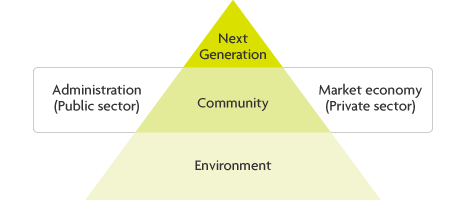 Environment : An irreplaceable asset shared between generations, and is the foundation of the society we aim to achieve.
Community : A social safety net that fills the gap between the public sector and the private sector, based on "trust" and "mutual assistance" created by the connections among people, in order to realize the society we aim to achieve
Next Generation : Intelligent people who create the better society and pass it on to future generations in order to realize the society we aim to achieve
SDGs item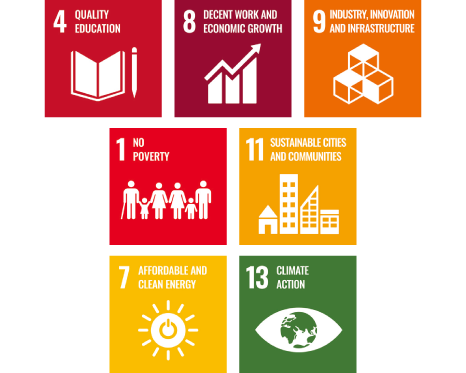 Main activities
Environment
Renewable energy business


We receive entrustment of the right to use solar power generation facilities and land (ownership, leasehold or surface rights), manage the trust property, and distribute the proceeds from the sale of power to beneficiaries.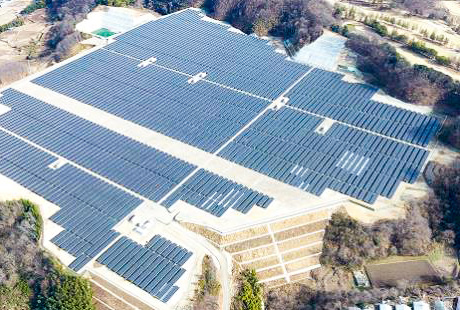 Community cleanup activities by employees

In collaboration with SMBC Group companies, we hold clean-up events for employees tp participate. We promote the conservation of marine resource, which is one of the major environmental issues, through clean-up activities at Suma Coast in Kobe City.
Community
Social Impact Bonds


In cooperation with Sumitomo Mitsui Banking Corporation, we are promoting the "Social Impact Bond"(SIB), a public-private structure aimed at solving social issues.
In July 2017, in Kobe City, we have arranged SIB for the "Program for the Prevention of aggravation of Diabetic Nephropathy" and in September 2019, in Toyonaka City, we have also arranged SIB for "smoking cessation business", both of them are the first social impact bond initiative in Japan.
Through our trust functions, we support private companies to procure funds, which is necessary for them to provide services to local government.
This initiative was selected as ["the characteristic initiatives" in financial institution for regional revitalization for the year 2019] and received an award from the Minister of State for Promotion of Overcoming Population Decline and Vitalizing Local Economy in Japan(Regional Revitalization Minister).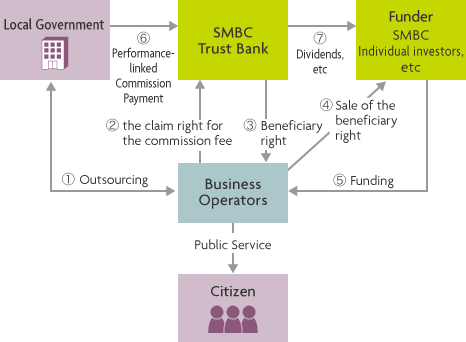 Regional Revitalization


Shikoku Aquarium (Utazu-cho, Kagawa Prefecture) opened in April 2020 as a regional revitalization project.
We have been entrusted with the land of the aquarium, building, as the property of trust and support the aquarium asset management. We will continue to promote initiatives for regional revitalization.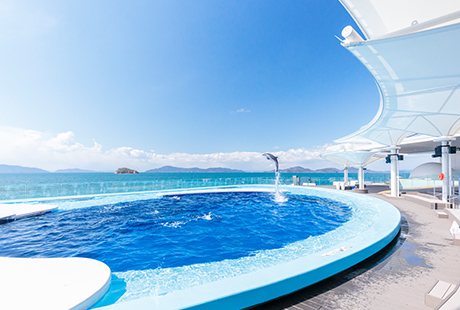 Supporting sports for the disabled

As part of supporting sports for the disabled, we serve as a supporter of the Japan Goalball Association.
We encourage the spread and development of sports for people with handicaps through holding experience sessions and dispatching employee volunteers to competitions.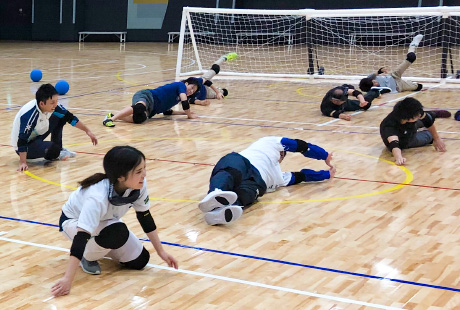 Supporting developing countries in cooperation with international cooperation organizations


In cooperation with "Shapla Neer", which is an international cooperation organization, we held the "Fair trade merchandise sales exhibition" at our Head Office and the Higashi-Shinjuku Office. In order to address issues such as poverty and gender issues in Nepal and Bangladesh, we contributed to resolve issues facing the international community through the purchase of locally produced handicrafts, household goods and foodstuffs, as well as donations from employees.
Next Generation
A Trust for Business Succession in Preparation for Dementia


With the advancement of the aging society, we have had more opportunities to hear our customers say about their need to set the course to pass their company shares to the next generation or to manage the risk of not being able to exercise their voting rights due to dementia, etc.
As a financial solution to address social issues expected in a 100-year life, we offer Living Trust for Dementia.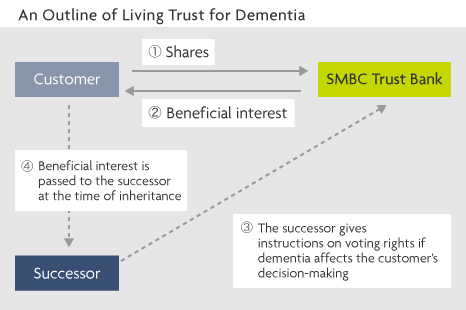 Quality Education for the Next Generation

We co-sponsor economic education program "Shinagawa Student City" for fifth graders, which is co-managed by economic education group Junior Achievement and Shinagawa Ward. Student City created using empty classrooms in a junior high school in Shinagawa Ward, Tokyo, is a fictional town where banks, convenience stores, newspaper companies, and other companies from various industries have booths that mimic actual stores.
We dispatch employees as volunteer staff and support children who will lead the next generation. In addition, we have the financial education class for Kyoto Women's University and we entered into an agreement with Shiga University for collaboration in the field of education and research related to data science for Society 5.0. As such, we are engaged in support for education for the next generation through industry- collaboration academia.
* Lecture at Shiga University
Personnel development training "PRESTIA College"


In April 2019, we launched a new Training program "Prestia College" to strengthen our consulting sales capabilities. The program provides each trainee with customized contents in order to strengthen our capability to respond to diversified customer needs and offer various solutions in preparation for the upcoming era of 100-year life.
Supporting young artists


As part of our support activities for young artists, we support students who aspire to the arts by exhibiting works from Joshibi University of Art and Design and Osaka University of Arts at our Head Office and Higashi-Shinjuku.